Unlock

financial visibility

with a single source of truth.
Continuous Planning and Single- Platform Consolidation with Planful
Reduction in time to report financial plans & results
Average ROI customers receive over 3 years
Reduction in overall monthly close cycles
Why Planful?
Planful helps customers create financial visibility across the business by providing exceptional service matched with a comprehensive solution that is easy to use. Planful's powerful platform for all major use cases lets you access a single source of truth with robust, AI-driven reporting.
Budget, Plan and Forecast with Speed and Agility
Compliment Planful's pre-built templates for any planning, budgeting or financial forecasting with the power of native AI/ML. Take the guesswork out of reviewing actuals or variance analysis and ensure accuracy is never compromised by testing your financials for errors or missed entries.
Define Your Annual Operating Plan with Collaboration
A comprehensive financial planning platform for businesses seeking to build their baseline annual plan across multiple business units, monitor against deviations from plan and collaborate for team based financial planning and forecasting.
Optimize Cash with Driver Based Forecasting
Optimize cash, shore up your capital position, and extend your runway to build business resilience. Planful's advanced financial planning software gives full visibility into cash balances. Adjust key drivers to manage your cash position with ease, enabling you to make informed decisions and course correct in the moment.
Adapt to Change With Rolling Forecasts
Achieve continuous planning excellence, providing real-time visibility into key financial metrics and allowing for agile planning and decision-making in a rapidly changing business environment.
Bring Certainty to Any Scenario
Create real-time insights more confidently so you can pivot in a rapidly changing business landscape. Harness the power of centralized data to analyze multiple scenarios quickly and efficiently, empowering the business to make informed decisions based on ad-hoc analysis and a range of built-in models.
.
Deliver Self-Service Reporting in Real-Time
Elevate the financial IQ of all key decision-makers. Spend more time understanding your business and less time formatting reports, while ensuring quality and accuracy with drill-through and ad-hoc analysis.
Performance at scale across all corners of the business
Multi-Entity Consolidation
InterCompany eliminations
Multicurrency FX
Account Reconciliations
Accelerated Actuals

… and more
Pre-built consolidation
Dynamic and recurring journal entries
Intercompany eliminations
Non-controlling interest
Currency conversion; local, interim, and functional currencies
Multiple hierarchies (tax, IFRS and GAAP)
Multiple subsidiaries
Automatic data validations
Role-based security and workflow
Audit trails and audit logs
Consolidation process control and activity reporting
Close status dashboard and reporting
Workflow management
Month-end transaction matching
Automated balance sheet reconciliation
Workflow and task management
Reporting and analysis
Board/Mgmt Reporting

Ad Hoc Reporting

Regulatory Reporting

Dashboards

Multidimensional

…and more
Dynamic Reports
Standard reporting templates
Transaction detail drill-down
User-defined attributes
Substitution variables
Automated role-based report distribution
Dynamic report collation
Email notifications
Easy drag-and-drop dashboard creation
Dynamic drill-through into details
Predict Signals: AI Anomaly Detection
Predict Projections: Intelligent Forecasting
Dynamic integration with MS Excel, Word, and PPT
Multi-dimensional query and analysis
Self-service MS Office-based reporting and analysis
Annual Operating Plan

Rolling Forecasts

Cash Flow Forecasting

CapEx / OpEx Planning

Workforce Planning

…and more
Pre-built planning templates
Automatic financial intelligence
Excel formula language and user experience
Point-and-click Setup
Unlimited forecast scenarios
Multi currency support
Audit trail, and audit logs
Offline planning
Unlimited EPM data storage
Pre-built Workforce Planning templates
Pre-built Advanced Capital Planning templates
Workflow and Task Management
Driver-Based Planning

SKU-Level Planning

Long Range Planning

Demand Planning

Sales & Ops Planning

…and more
Extended driver-based modeling with unlimited models, scenarios, dimensions, data sets, and calculations
Model at any level in a hierarchy, with top-down modeling automatically allocating the impact of higher level changes to lower levels, or bottom-up modeling automatically aggregating to higher levels
Dynamic dimensions let you add dimensions, members and calculations at will
Quickly modify assumptions and recalculate results across large data sets at high speeds
Connected operational models and financial plans
Model Manager, view and understand your models at a glance
Breakback for automated, top-down calculation and allocation
External data sources
Unified data within the Planful platform
Open APIs | Actuals Data Template | Web Services | Cloud Services | Integration Services
Popular
Planful
Questions
Have Questions? Look below for popular questions, or speak to our team for a free initial consultation
Who is Planful for?
Planful empowers finance, accounting, and business users to plan confidently, close faster, and report accurately. More than 1,300 customers, including 23andMe, Bose, Boston Red Sox, Five Guys, and Zappos, rely on Planful to accelerate cycle times, increase productivity, and improve accuracy. While relatively new in Australia Planful is fast becoming one of the top software tools for forecasting & Planning for CFO's in mid-size to small enterprise organisations across all industries.
What is Planful Marketing?
Planful's marketing solution, formerly known as Plannuh, enables you to measure your marketing at every level of your plan for full visibility and team efficiency. It's ideal for teams that don't have clear visibility to their marketing department spends, budgets and ROI. Speak to the Forpoint team to find out more.
How is Planful different to Workday?
Planful and Workday Adaptive Insights both offer robust CPM features for scaling organizations.
Planful distinguishes itself with its ease of implementation and prebuilt capabilities. The platform also has out-of-the-box feature set, which does not require extensive modification. Planful also adapts well to dynamic budgeting in the air. This capability provides greater financial flexibility to major organisations and corporations.
Workday excels in terms of usability, particularly among professionals who are unfamiliar with CPM technologies. Workday Adaptive Planning's Office Connect capability, which enables users who are more familiar with Excel-based corporate performance management to transfer more quickly to the Workday platform. The user interface is also more user-friendly and accessible.
Can Planful integrate into my existing ERP?
Yes, Forpoint can implement Planful to most existing ERP's and accounting software to create a seamless accounting solution.
White Paper: Best Practices in Financial Planning and Analysis
White Paper: Best Practices in Financial Consolidation and Reporting
White Paper: 3 Critical Phases of Finance Transformation
Case study: Specialized rides a workforce strategy across the globe
Why
Choose Forpoint

for your finance transformation?

It's important to have an experienced team by your side through these complex projects. We've helped hundreds of clients succeed with guidance, implementation & support.
Local Support
Forpoint have a local support team to guide and implement your transformation
---

Our Experience
We've helped hundreds of companies transform their finance function.
Trusted Advice
We choose to partner with a range of software so we can tailor your perfect solution.
---

Value & Flexibility
Sensible rates on projects, ad-hoc or prepaid services which deliver great value and flexibility in all assignments.
Warren Mahoney
"The implementation of Workday has gone extremely well. It was one of the best implementations of software I have observed. Well done to you and your team!"
Chief Executive, Racing NSW
"Racing NSW are fortunate to have such a great business partner who is professional, dedicated, and efficient in their work. We have, and will continue to recommend your service to other companies and contacts."
Chief Executive, Racing NSW
Financial Controller, Fitzroy's
"The Forpoint team were fantastic in assisting us to find solutions to ensure that the processes that we wanted to implement met our needs. The Forpoint team were able to achieve this with us throughout implementation, and we now have a system that works beautifully for us."
Financial Controller, Fitzroy's
Marketing Manager, Weston Energy
"The support we've received from Forpoint Solutions has been excellent. They've guided us throughout the entire process, from helping us identify the right solution for our needs, to implementing Sage intact and ensuring Weston Energy gets the most out of the solution."
Marketing Manager, Weston Energy
Finance Consultant, Abercrombie & Kent
"You and the team were amazing yesterday. I just wanted to let you know I greatly appreciated the support and rectification."
Finance Consultant, Abercrombie & Kent
Operations Manager Finance Systems & Technology
"When we were building the interface between BlackLine and SunSystems, it was highly beneficial that Forpoint understood the construct of our company, how these reconciliations needed to be put together from a BlackLine perspective, and why we were constructing reconciliations the way we were. Forpoint's help was invaluable."
Operations Manager Finance Systems & Technology
Finance Manager, Flick Anticimex
"I was happy with the journey from start to finish...Forpoint was a really good partner for us—very patient and responsive. By working side by side with Forpoint, we were able to finalise the whole implementation quickly, meeting our expectations in terms of timeline. I look forward to working with Forpoint again to further improvements in phase two of our Transaction Matching roll-out."
Finance Manager, Flick Anticimex
CFO, Wex
"We work with Forpoint as a partner for multiple products, we have a pretty good and close relationship with them. We find them to be very knowledgeable and capable and have always had successful implementations and actually developed benefits beyond what we thought they would."
Financial Controller, Total Tools
"From the very beginning, Michael and Paul from Forpoint were fantastic to deal with and very orgainised. They made themselves very available to us when questions arose, and that led to us having a really successful project."
Financial Controller, Total Tools
Discover
Forpoint
Want to know more about how Forpoint can help your finance team modernise?
Understand if Forpoint are the right fit for your finance transformation needs.
Book a call & speak to our experienced team today.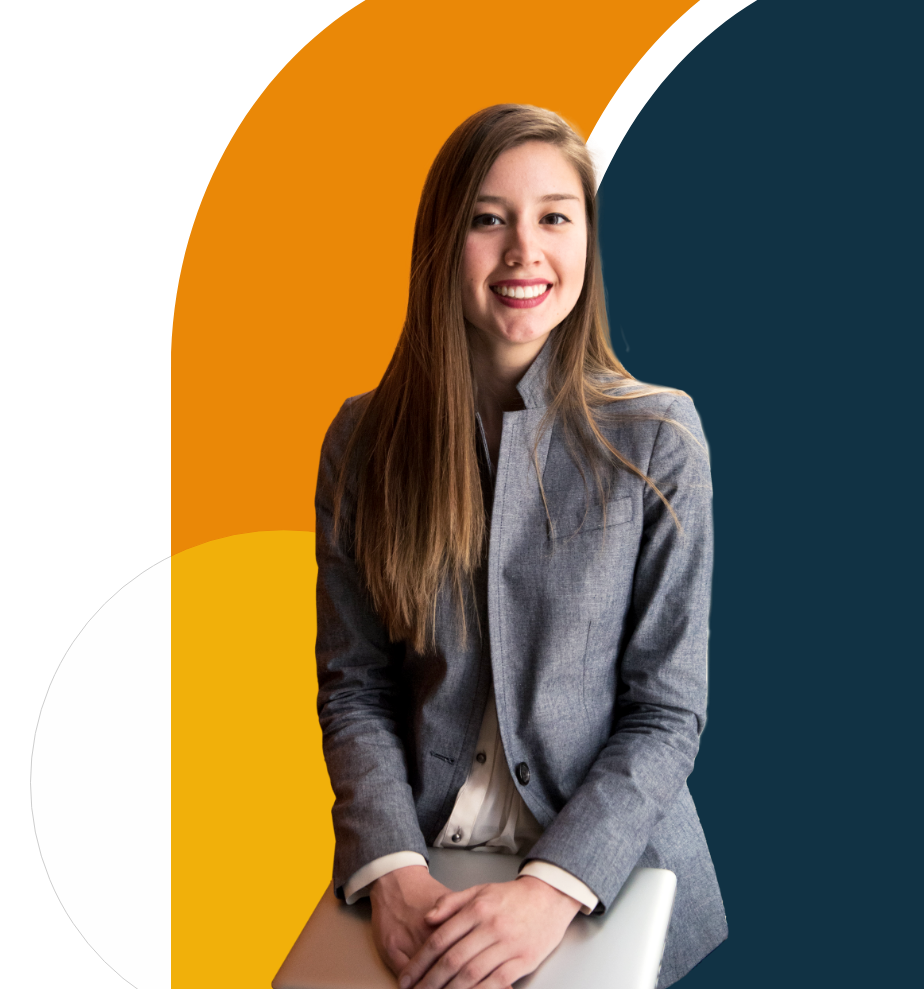 At Forpoint we understand complex finance ecosystems no matter what your industry demands. We provide tailored solutions to your needs and size, allowing us to grow with you as your company grows.