Discover powerful
Enterprise Planning

 with

Workday

Adaptive Planning
Workday Adaptive Planning embeds AI and ML at its core, so you can make better decisions faster, and adapt as things change.
Why choose Workday Adaptive Planning?
Quickly adapt to changing business conditions with a powerful modeling engine built for enterprise planning
Make better decisions with an easy-to-use solution that is quickly adopted across the enterprise
Get time back by automating planning to execution
Collaborative and unified
Cuts planning and consolidation by up to 90%
Always up-to-date cloud delivery
Anytime, anywhere access – web and mobile
CASE STUDY
Better visibility for Specsavers.
With the help of Forpoint Solutions, Specsavers turned to Workday Adaptive Planning and was able to implement a budgeting solution in two months.
CASE STUDY
Improved processes and month-end close cut by 10 days.
Discover how Total Tools together with Forpoint Solutions and Workday Adaptive Planning, reduced their month end by ten days and improved their processes, allowing to make positive change in the business.
Powerful Modeling, Reporting, and Analytics
We've embedded reporting and analytics so you can plan the business, monitor and analyse performance, test scenarios to select course correction to achieve your goals, and report your results to your internal and external stakeholders. Our technology super-charges the planning platform with the power, scalability, and performance companies of all sizes need to model the complexities of their business and to report on and analyse results—without compromising ease of use.
This technology enables companies to manage large, data-intensive models with an engine that is:
Flexible—lets you model the way that makes sense for your business, pulling in data relevant to your needs, and on your own cadence
Scalable—adds memory and computing power when you need, allowing users to plan using a virtually unlimited number of dimensions and versions
Comprehensive—end-to-end planning within any function, from revenue and cash flow, to modeling, reporting, and analytics; all departments and functions can have their own models so they can plan for their own business, while contributing to the corporate financial plan
With a dynamic planning and analysis process with active dashboards, you can immediately see how your input impacts your business. Built with business users in mind, Workday Adaptive Planning lets you work directly in the dashboards, so you can drill down or make changes that will propagate throughout the system. Insights come to the forefront and you can spend your time on strategic activities, rather than gathering and scrubbing data. The easy-to-use interface also ensures that even business leaders outside of finance can comfortably participate in the planning process.
What-If Scenario Modelling
Core to becoming an agile business is being able to plan for a variety of outcomes and course-correcting measures. You can get a blueprint of how your changes will impact other areas of your business with powerful scenario planning capabilities.
Ask questions such as:
What if we push out our hire dates by three weeks?
How will this impact sales revenue?
Which changes would we need to make to our territory planning if we followed through with that?
In which way does this impact our financial position at the end of the quarter?
With each department able to test scenarios for its own area of the business, the organization as a whole can incorporate those scenarios into its plans, and optimize the overall corporate strategy.
Plan for different scenarios, and compare possible outcomes.
Let's Take a Closer Look at Workday Adaptive Planning Solutions
Financial planning
Everything you need for continuous and comprehensive financial planning, reporting, and analysis. Produce accurate budgets quickly and easily with confidence. Get more insights faster. Deliver stunning reports in minutes. Collaborate across the enterprise from anywhere—by web, mobile, and Microsoft® Excel.
Workforce planning
Take workforce planning to the next level with a fast, easy, powerful solution. Execute with speed to deliver dynamic head-count and skills-based plans that drive better business results. Strengthen collaboration with HR and business leaders to optimize workforce plans to achieve your strategic goals.
Sales planning
Quickly optimize sales resources, increase performance, and improve predictability. Create rep capacity plans to meet topline bookings targets. Deploy the right quotas and set up balanced territories. Collaborate on what-if scenarios. Get a single source of truth by linking your sales and financial plans.
Operational planning
Now you can flexibly model any kind of functional use or planning domain specific to your function, industry, or geography. Operational capacity planning, marketing demand generation modeling, project-based planning—you can model it all. It's no-limits enterprise-wide planning, with real-time access to more operational details than ever before.
Workday Adaptive Planning Resources
E-Book: 5 Steps to Getting Your Business On Board with Rolling Forecasts
CFO Indicator: Finance's Race to a Single Source of Truth
Guide: Planning and Execution in a Changing World
Guide: Financial Planning Solutions
Data sheet: Financial Consolidation
Data sheet: Office Connect
Popular
Workday Adaptive
Questions
Have Questions? Look below for popular questions, or speak to our team for a free initial consultation
What size companies benefit from Workday Adaptive Planning?
Workday Adaptive Planning is a budgeting, forecasting, reporting, and analytics solution for organizations of all sizes. Our planning product combines power with the security, scalability, and adaptability required for complex enterprise planning, freeing teams from manual work and helping them operate with agility.
Can Workday integrate into my existing ERP?
Yes, Forpoint can implement Workday Adaptive Planning to most existing ERP's and accounting software to create a seamless accounting solution.
How do you know forecasting in Workday is accurate?
It's important to ensure that your foundation prior to forecasting is accurate and up to date. Your FMS / ERP and data within needs to be the source of truth. Chat to our team to understand how Workday Adaptive Planning is the right solution for you.
Does Workday Adaptive come with training?
Through implementing with Forpoint you will receive tailored training for your team and support any time you need. Our solutions assurance is dedicated support that facilitates training all year round to support your team.
Why
Choose Forpoint

for your finance transformation?

It's important to have an experienced team by your side through these complex projects. We've helped hundreds of clients succeed with guidance, implementation & support.
Local Support
Forpoint have a local support team to guide and implement your transformation
---

Our Experience
We've helped hundreds of companies transform their finance function.
Trusted Advice
We choose to partner with a range of software so we can tailor your perfect solution.
---

Value & Flexibility
Sensible rates on projects, ad-hoc or prepaid services which deliver great value and flexibility in all assignments.
Warren Mahoney
"The implementation of Workday has gone extremely well. It was one of the best implementations of software I have observed. Well done to you and your team!"
Chief Executive, Racing NSW
"Racing NSW are fortunate to have such a great business partner who is professional, dedicated, and efficient in their work. We have, and will continue to recommend your service to other companies and contacts."
Chief Executive, Racing NSW
Financial Controller, Fitzroy's
"The Forpoint team were fantastic in assisting us to find solutions to ensure that the processes that we wanted to implement met our needs. The Forpoint team were able to achieve this with us throughout implementation, and we now have a system that works beautifully for us."
Financial Controller, Fitzroy's
Marketing Manager, Weston Energy
"The support we've received from Forpoint Solutions has been excellent. They've guided us throughout the entire process, from helping us identify the right solution for our needs, to implementing Sage intact and ensuring Weston Energy gets the most out of the solution."
Marketing Manager, Weston Energy
Finance Consultant, Abercrombie & Kent
"You and the team were amazing yesterday. I just wanted to let you know I greatly appreciated the support and rectification."
Finance Consultant, Abercrombie & Kent
Operations Manager Finance Systems & Technology
"When we were building the interface between BlackLine and SunSystems, it was highly beneficial that Forpoint understood the construct of our company, how these reconciliations needed to be put together from a BlackLine perspective, and why we were constructing reconciliations the way we were. Forpoint's help was invaluable."
Operations Manager Finance Systems & Technology
Finance Manager, Flick Anticimex
"I was happy with the journey from start to finish...Forpoint was a really good partner for us—very patient and responsive. By working side by side with Forpoint, we were able to finalise the whole implementation quickly, meeting our expectations in terms of timeline. I look forward to working with Forpoint again to further improvements in phase two of our Transaction Matching roll-out."
Finance Manager, Flick Anticimex
CFO, Wex
"We work with Forpoint as a partner for multiple products, we have a pretty good and close relationship with them. We find them to be very knowledgeable and capable and have always had successful implementations and actually developed benefits beyond what we thought they would."
Financial Controller, Total Tools
"From the very beginning, Michael and Paul from Forpoint were fantastic to deal with and very orgainised. They made themselves very available to us when questions arose, and that led to us having a really successful project."
Financial Controller, Total Tools
Discover
Forpoint
Want to know more about how Forpoint can help your finance team modernise?
Understand if Forpoint are the right fit for your finance transformation needs.
Book a call & speak to our experienced team today.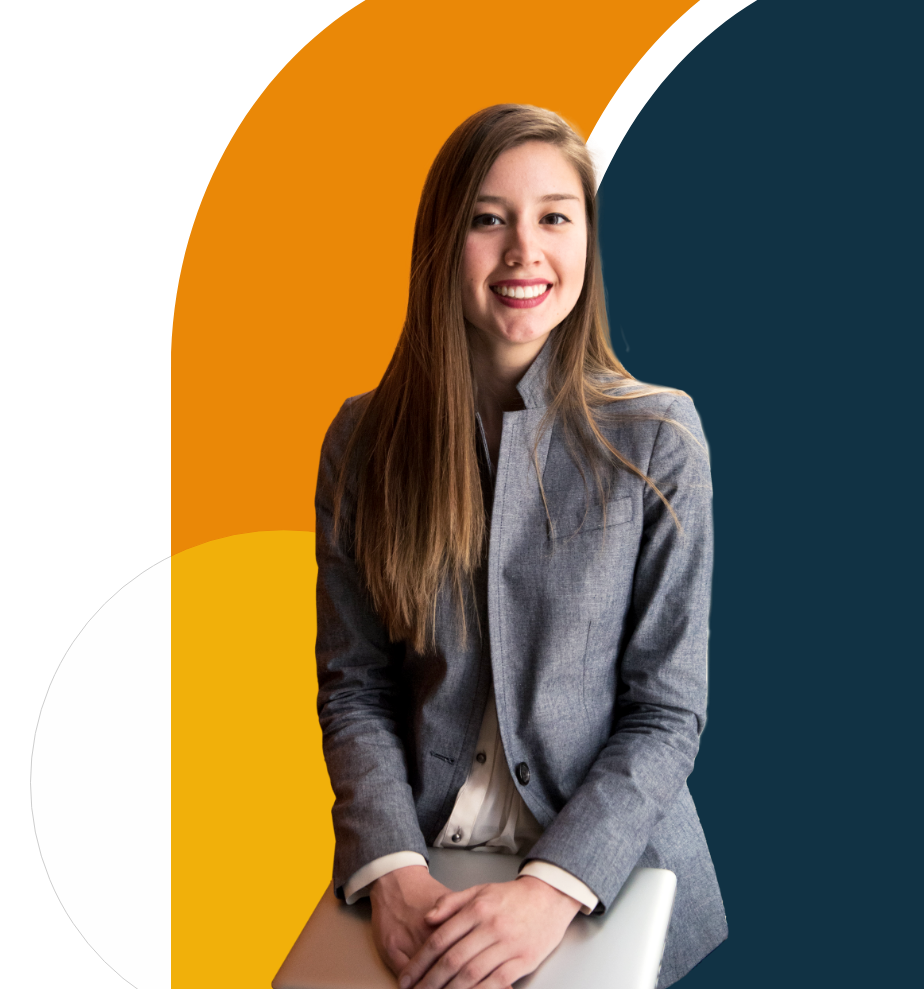 At Forpoint we understand complex finance ecosystems no matter what your industry demands. We provide tailored solutions to your needs and size, allowing us to grow with you as your company grows.