Comprehensive Tools for
Construction Finance

Teams.
Property development and commercial construction projects have their own unique set of finance challenges. Fortunately, we have the experience to partner with you and transform your finance team
What happens when
poor cash management

stunts your construction projects?

There's no denying the pressures of cash management and what it can do to a project.  So how can the risk be mitigated for you as the property developer and how does automation in construction finance help? 
Visibility into your
Actual

Cash

Position

Imagine being able to track costs in real-time, against your project financials with multi-entity and multi-currency capabilities. Not just tracking costs, but being able to pay the costs of one entity from another, and the system handling the inter-entity transactions automatically.

This can be critical at the beginning of a project when bank accounts are still being set up, so construction finance teams can work immendiately on the new entity. With financial tools adept at handling unique property developer & construction project needs, you'll gain clear visibility over your actual cash and accruals – so you can make decisions with confidence, at any time with a flexible, streamlined, and easy-to-use platform.
Quickly Reconcile Payables
Construction finance systems are known to have large numbers of payables coming from suppliers. Having a statement matching tool allows finance to reconcile invoices in the system to the suppliers statement.  The workflow engine can help streamline the approval process, but also help with the supplier onboarding as well as compliance, security and fraud with ABN checks, Bank Detail checks, detection of duplicate invoices, detection of changes invoice details when comparing to previous invoices.
Enable real-time visibility over the life-cycle of supplier invoices, give you greater control and an accelerated approval process through machine learning matching.
Planning & Forecasting
Are you still relying on data that is in the past to make decisions for the future? Forecasting based on actual data is a far more reliable picture and means that you can mitigate risk while making decisions now.
With financial tools specifically for construction finance, forecasting  allows you to be ahead of your competitors and drive serious growth by enabling powerful decision making while others are left looking in the rear view mirror.
Consolidate Data Easily
Property developers can have multiple, 10, 20, 50, 100;s of entities. Ensuring all have the same Chart of Account Structure, Analysis Structure can be difficult when working with ERP's that also work with individual entities.  Our solutions work in a Multi-Entity Shared environment.
Account, Analysis, Supplier, and Customer only needs to be set up once, and is available to be used across all entities, with the option to control which entities can use these records.  Administratively this is a huge improvement for construction finance and it also makes consolidating the data for reporting much easier, leaving less room for error and therefor risk.
How Can

Automation Transform

Your Property & Construction Finance?

Comprehensive Project View: Implement a solution that provides a holistic view of all projects, enabling property developers to assess progress and health across projects and stages simultaneously.

Efficient Financial Tracking: Introduce a streamlined dashboard solution that presents financial data in a concise manner, eliminating the need for labor-intensive Excel documents. Real-time updates facilitate prompt decision-making.

Proactive Decision-Making: Utilize the dashboard to access up-to-date financial insights, enabling property developers to adopt a proactive approach to decision-making. Reduce reliance on intuition by leveraging data-driven insights.

Clear Project Health Assessment: Utilize the dashboard to visually represent project health, allowing property developers to quickly assess each project's financial status and make informed choices.

Detailed Progress Tracking: Implement a feature within the dashboard that offers a transparent breakdown of progress by individual consultants, ensuring accurate billing and performance evaluation.

Effective Multi-Project Management: Enhance oversight by utilizing the dashboard to monitor and manage services across multiple projects efficiently, leading to better resource allocation and coordination.

Strategic Data Presentation: Embrace the dashboard's ability to highlight key metrics and trends, enabling property developers to focus on critical aspects for better decision-making instead of getting lost in excessive data.

Parallel Work Processes: Transition to a system that allows parallel updates, facilitating continuous work without imposing shut-out periods. This promotes seamless collaboration and faster updates.

By adopting automation into the financial process, property developers can revolutionize their financial position, leading to more informed decisions, improved project outcomes, and enhanced overall efficiency.
You're in
good company
Join the ranks of many property & construction clients who have benefited from working with us.
CASE STUDY
Better visibility for Baille Lodges.
With the help of Forpoint Solutions, Baille Lodges turned to Sage Intacct and was able to implement a budgeting solution that consolidated their many locations..
Why did Fitzroy's choose Forpoint?
Quickly adapt to changing business conditions with a powerful modeling engine built for enterprise planning
Make better decisions with an easy-to-use solution that is quickly adopted across the enterprise
Get time back by automating planning to execution
Collaborative and unified
Cuts planning and consolidation by up to 90%
Always up-to-date cloud delivery
Anytime, anywhere access – web and mobile
Why
Choose Forpoint

for your finance transformation?

It's important to have an experienced team by your side through these complex projects. We've helped hundreds of clients succeed with guidance, implementation & support.
Local Support
Forpoint have a local support team to guide and implement your transformation
---

Our Experience
We've helped hundreds of companies transform their finance function.
Trusted Advice
We choose to partner with a range of software so we can tailor your perfect solution.
---

Value & Flexibility
Sensible rates on projects, ad-hoc or prepaid services which deliver great value and flexibility in all assignments.
Warren Mahoney
"The implementation of Workday has gone extremely well. It was one of the best implementations of software I have observed. Well done to you and your team!"
Chief Executive, Racing NSW
"Racing NSW are fortunate to have such a great business partner who is professional, dedicated, and efficient in their work. We have, and will continue to recommend your service to other companies and contacts."
Chief Executive, Racing NSW
Financial Controller, Fitzroy's
"The Forpoint team were fantastic in assisting us to find solutions to ensure that the processes that we wanted to implement met our needs. The Forpoint team were able to achieve this with us throughout implementation, and we now have a system that works beautifully for us."
Financial Controller, Fitzroy's
Marketing Manager, Weston Energy
"The support we've received from Forpoint Solutions has been excellent. They've guided us throughout the entire process, from helping us identify the right solution for our needs, to implementing Sage intact and ensuring Weston Energy gets the most out of the solution."
Marketing Manager, Weston Energy
Finance Consultant, Abercrombie & Kent
"You and the team were amazing yesterday. I just wanted to let you know I greatly appreciated the support and rectification."
Finance Consultant, Abercrombie & Kent
Operations Manager Finance Systems & Technology
"When we were building the interface between BlackLine and SunSystems, it was highly beneficial that Forpoint understood the construct of our company, how these reconciliations needed to be put together from a BlackLine perspective, and why we were constructing reconciliations the way we were. Forpoint's help was invaluable."
Operations Manager Finance Systems & Technology
Finance Manager, Flick Anticimex
"I was happy with the journey from start to finish...Forpoint was a really good partner for us—very patient and responsive. By working side by side with Forpoint, we were able to finalise the whole implementation quickly, meeting our expectations in terms of timeline. I look forward to working with Forpoint again to further improvements in phase two of our Transaction Matching roll-out."
Finance Manager, Flick Anticimex
CFO, Wex
"We work with Forpoint as a partner for multiple products, we have a pretty good and close relationship with them. We find them to be very knowledgeable and capable and have always had successful implementations and actually developed benefits beyond what we thought they would."
Financial Controller, Total Tools
"From the very beginning, Michael and Paul from Forpoint were fantastic to deal with and very orgainised. They made themselves very available to us when questions arose, and that led to us having a really successful project."
Financial Controller, Total Tools
Discover
Forpoint
Want to know more about how Forpoint can help your finance team modernise?
Understand if Forpoint are the right fit for your finance transformation needs.
Book a call & speak to our experienced team today.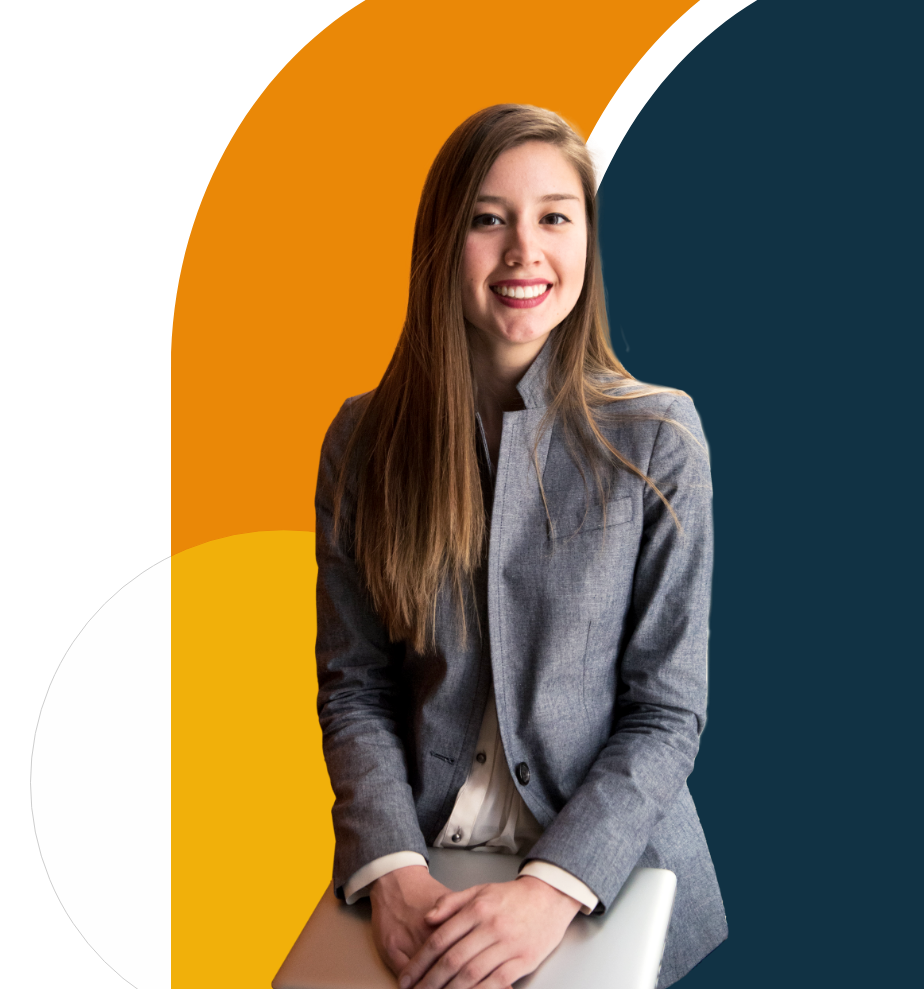 Discover
Forpoint
Want to know more about how Forpoint can help your finance team modernise?
Understand if Forpoint are the right fit for your finance transformation needs.
Book a call & speak to our experienced team today.